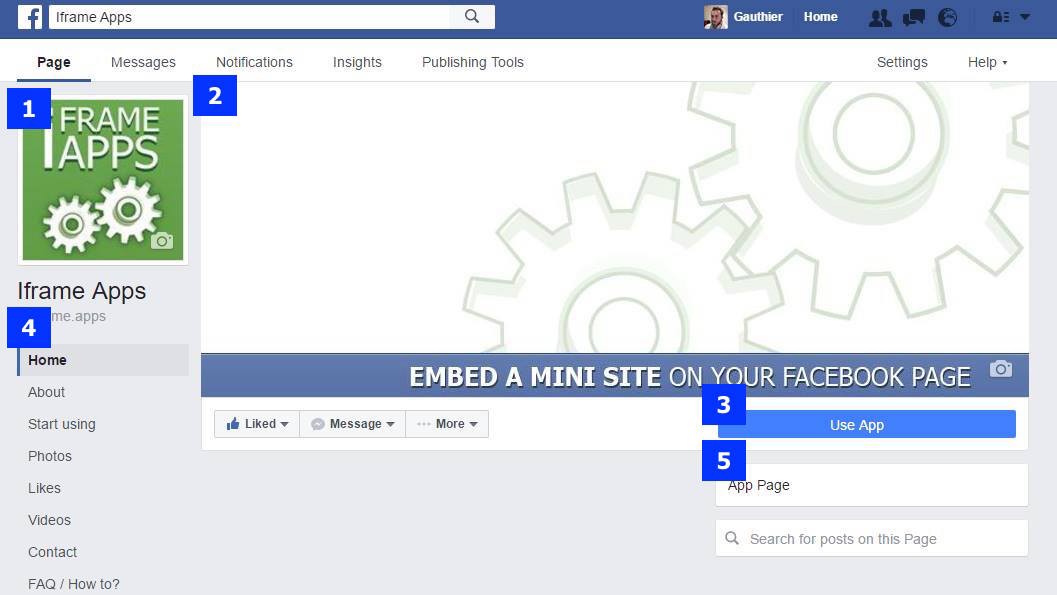 These changes may not be visible to you just yet since Facebook is making these updates by user rather than by page. But it's true. Facebook has started rolling out a new layout for business pages and we are impressed with the new look!
What's new in the redesigned Facebook page layout?
1. Profile Image: Left side
Facebook threw it back old school reminiscing on it's original design by moving the profile image to the left side of the page.
2. Cover Image: Unobstructed view
Now that the profile image is off to the left side, your cover photo is unobstructed and it's now the center of attention for your page.
3. Call to Action Button: Highlighted on the right
The call to action button stands out more than ever before. Now, the CTA button is blue and moved just below your cover photo and shifted to the left of the page. The CTA button is much more prominent and from our experience, more likely to convert! Nice work, Facebook.
4. *New Feature* Page Tabs Menu
Our users will certainly be happy to hear this, Facebook has now created a menu of your page tabs to the left of your timeline. There's no better time to add custom tabs to your Facebook page than now. Clearly, Facebook agrees too!
5. *New Feature* Post Search
Now visitors can search for posts on your Facebook page. It's almost like we're on a website – is this Facebook's grand plan?
Apps for Facebook's new page layout
The new Facebook page layout is definitely a hint that Facebook is trying to make business pages as useful as a website. With the new tabs menu and the post search, now brands can really maximize their communication and online marketing efforts on the social network.
Want to create customized tabs for your Facebook page?
Optimize your Facebook page with some of our favorite apps:
Newsletter Subscription

– collect leads and subscribers for your newsletter (commonly referred to as a lead gate)

Contact Form

– allow fans to message you and create customized text template replies – also allows you to assign messages to your colleagues for them to answer
Coupons Tab – give your fans discounts for being loyal brand advocates
Store – add a store to your Facebook page with easy inventory upload
IFrame Apps – embed a mini site on a Facebook page tab
Only for Likers – ask your fans to like your page as soon as they land on it (commonly referred to as a like gate)
Add a Link – in addition to your CTA button, create a tab to encourage fans to redirect to a specific URL
Automatic Newsletter – re-purpose your Facebook content to create newsletter campaigns in minutes and send them directly to your fans' email
Check back with us soon as we keep you posted on the latest updates on Facebook's new page layout.