Earlier this month, on October 10, 2016, Facebook finally released it's highly anticipated Workplace by Facebook platform, a collaboration and productivity tool for businesses and organizations. At Iframe Apps, we've been using Facebook as a collaboration platform for the last 8 years through Facebook groups, so you can imagine our excitement and curiosity when Workplace was officially released!
Here's a list of everything you need to know about Workplace by Facebook:
Your Workplace profile and newsfeed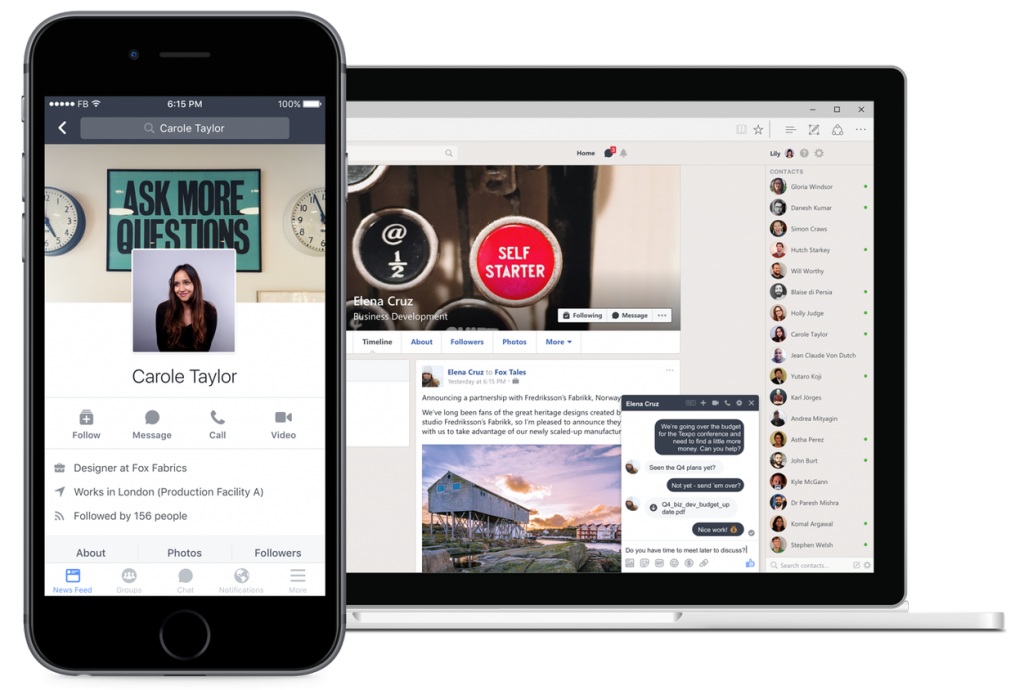 You don't need a Facebook account to use Workplace by Facebook, and if you do, your employer won't see your personal Facebook profile when you use the platform. The apps and websites are separate.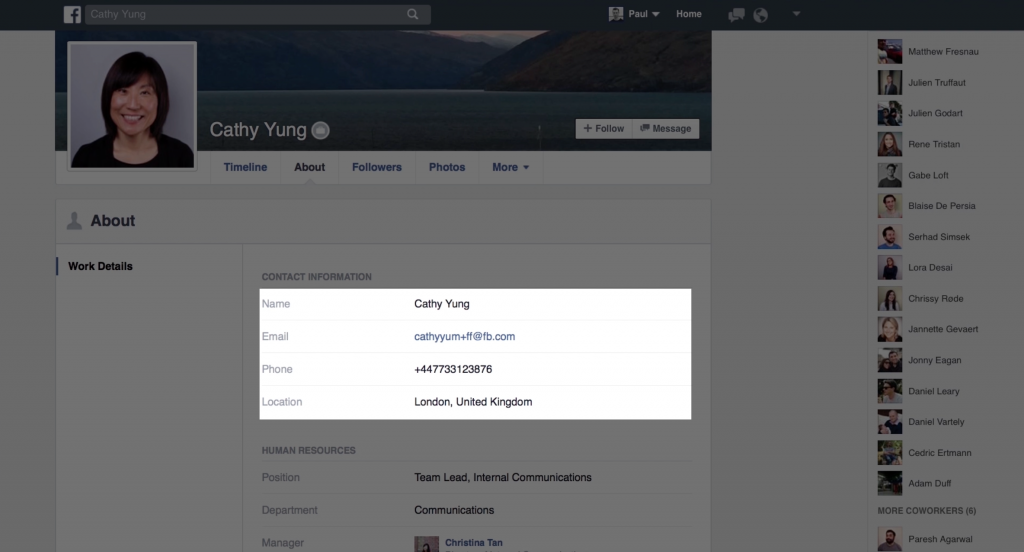 Key features different from personal Facebook:
You don't need to friend your co-workers, you follow them to get their updates in your newsfeed
The about section of your profile has been kept light, mostly about what you do for the company, your role, department, manager, and contact information (email and phone number)
If you do have a personal Facebook, you can sync them and easily switch between the two accounts with a dropdown in the top bar
Communicating with colleagues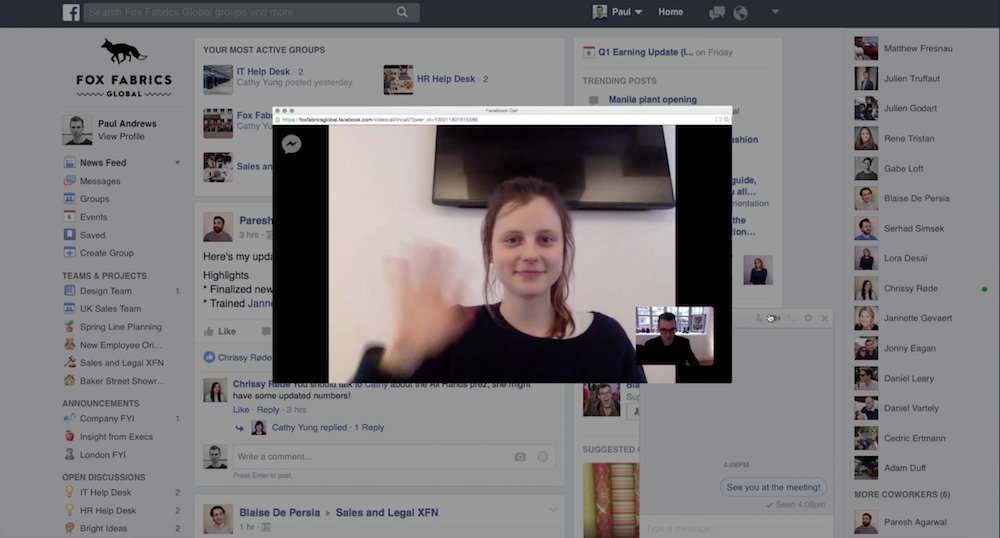 With Workplace, you have the same functionality as Facebook to chat, voice and video call your co-workers. You can also create a group chat, an event, and share files with colleagues.
Using groups on Facebook Workplace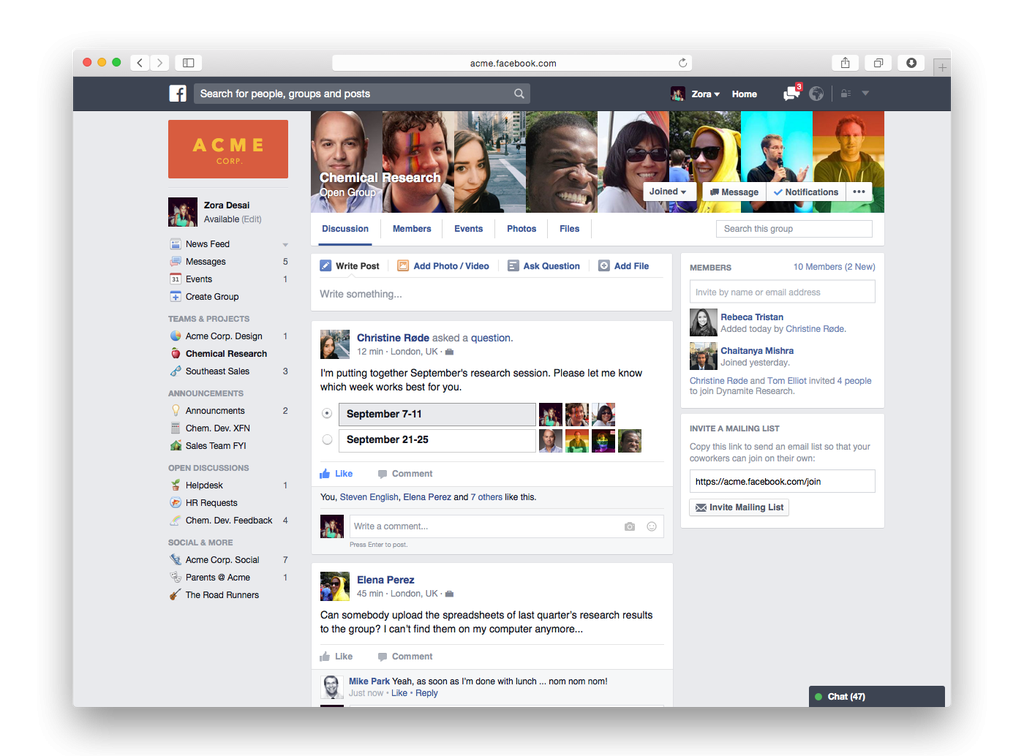 Facebook has created 4 different pre-defined groups for Workplace:
Team and project Groups
Announcement groups
Open discussion groups
Social groups
Team and project groups
This type of group is where employees can collaborate on projects and tasks. Co-workers can upload and manage files, track progress, and discuss. These groups work similarly to platforms such as Basecamp.
Announcement groups
This type of group is great for company communication, announcements and updates. Likely to be used by communication teams and executive leadership to shares company news. Facebook Live is also available within these types of groups – great way to broadcast meetings, internal launches, and training sessions.
Open discussion groups
This type of group is a great way for companies to collaborate with their human resources and IT teams. It's a great way to create a forum for the company where employees can quickly find answers to previously asked questions.
Social groups
With employee happiness being a major focus for companies around the world, social groups are a great place for co-workers to get together beyond work hours. Employees can share information about their company dodgeball team or after-work gatherings.
Dashboard with analytics and integrations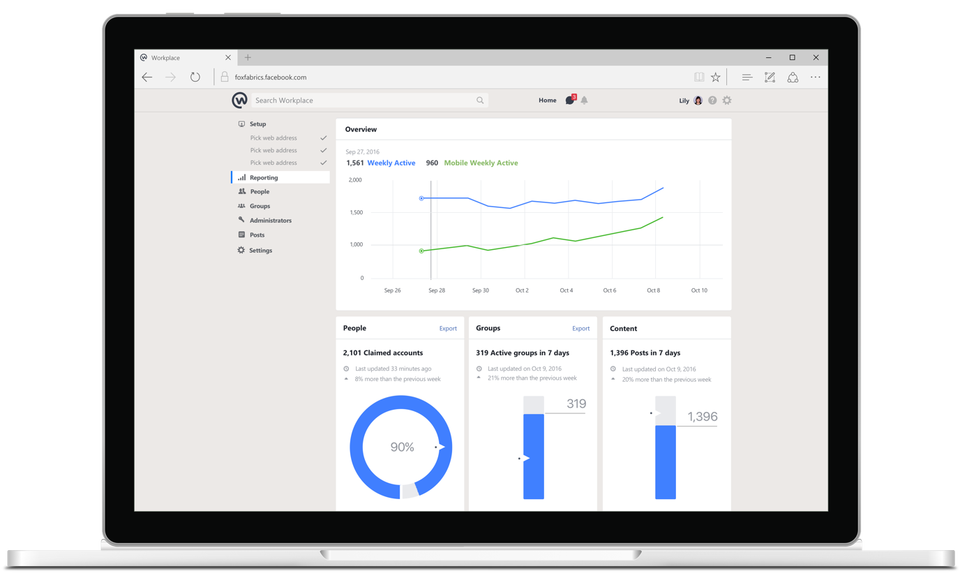 The Workplace dashboard lets administrators view analytics on activity, groups and users. It also allows companies to easily integrate to their existing IT systems. Companies can also manage users from the dashboard and add and remove users just like other cloud based enterprise software.
Workplace currently integrates with:
G Suite
Okta
OneLogin
Ping
Windows
Azure AD
Workplace on Android and iOS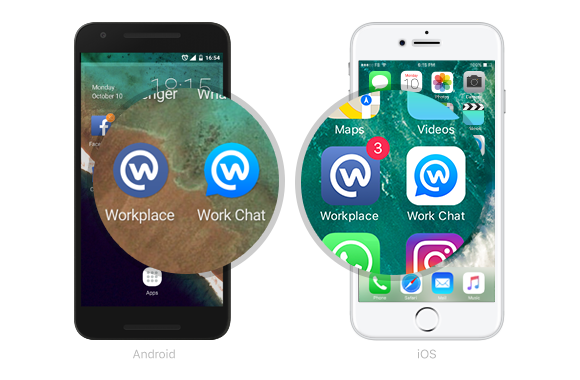 Workplace by Facebook offers 2 separate apps, Workplace and Work Chat, just like the Facebook apps for Facebook and Facebook Messenger. The apps have the same functionality as the website and allow you to work from wherever you are.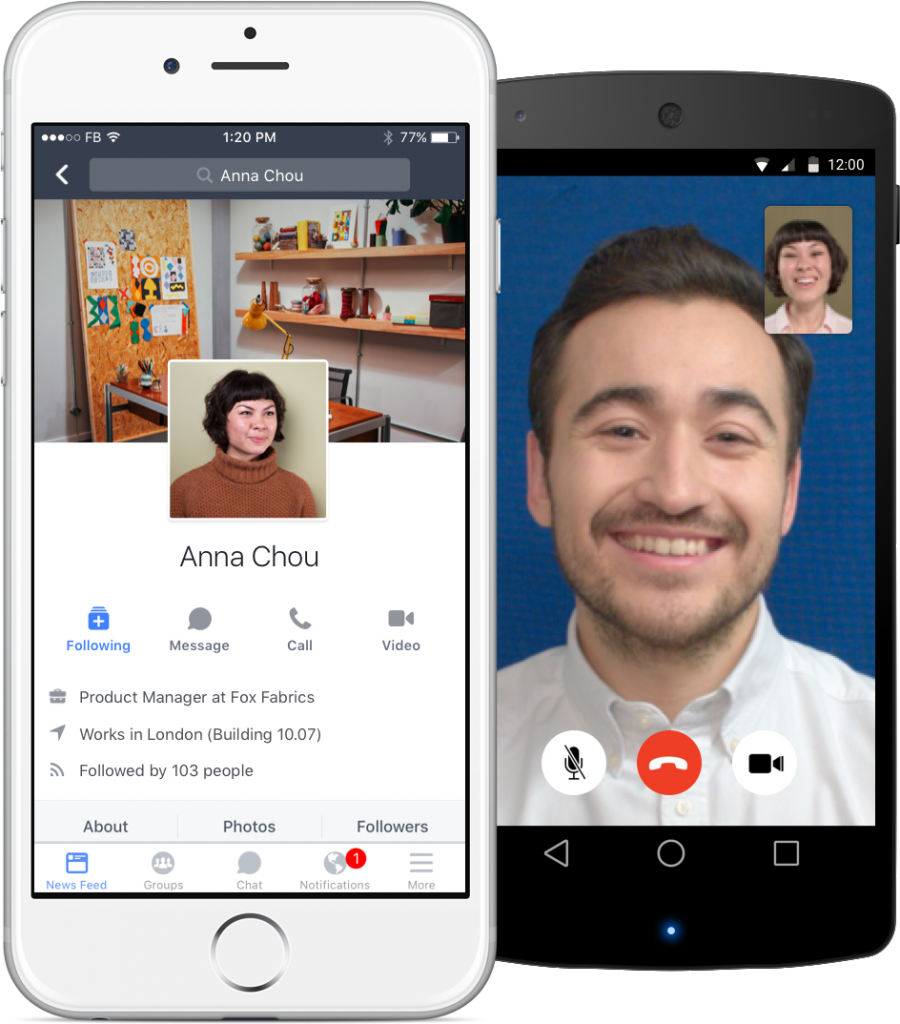 Is Workplace by Facebook right for your company?
Watch this 3 minute tour to help you decide:
Learn more about pricing, frequently asked questions and functionality on https://workplace.fb.com.
About Iframe Apps
Iframe Apps offers more than 3-million users powerful apps to fuel their Facebook Pages with a full-featured all-in-one 8 app suite. You can add tabs to engage fans and collect leads, manage your contacts and custom inquiries, as well as send mobile-friendly emails directly from Facebook. Explore our apps for Facebook and take them for a test drive with our 7-day free trial.