Facebook Live is all the rage now, but if you are looking for a more professional way to broadcast live on Facebook, you need to do it directly from your computer. The Strimz App lets you do just that, for free!
Developed in 2010, Strimz is the first Facebook app that lets you live stream on Facebook from a desktop. Want to live broadcast your next event, meeting or conference? Then this is the perfect app for you!
We'll take you through the easy steps to start live streaming from your desktop in just a couple of minutes.
How to Live Stream on Facebook from Your Desktop
Begin by installing the Strimz App on Facebook, then follow these simple steps to begin broadcasting:
1. Select Go Live from Browser or Dedicated Software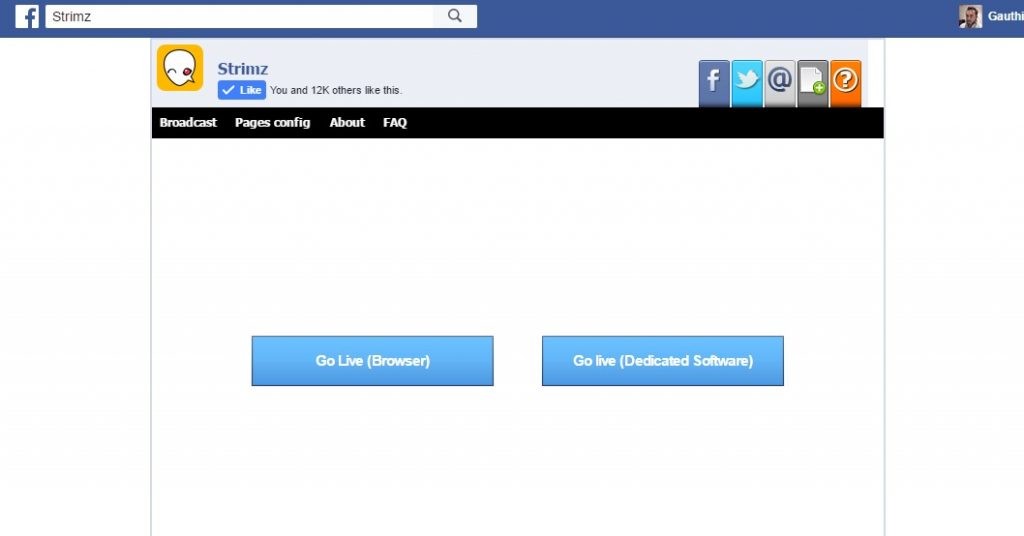 Once the app is installed, you'll be prompted to select which way you want to broadcast: browser or dedicated software. You will most likely want to select browser. Dedicated software is generally for news media outlets that use flashlivemedia encoder software. So the rest of us will select "Go Live (Browser)".
2. Allow Access to your Camera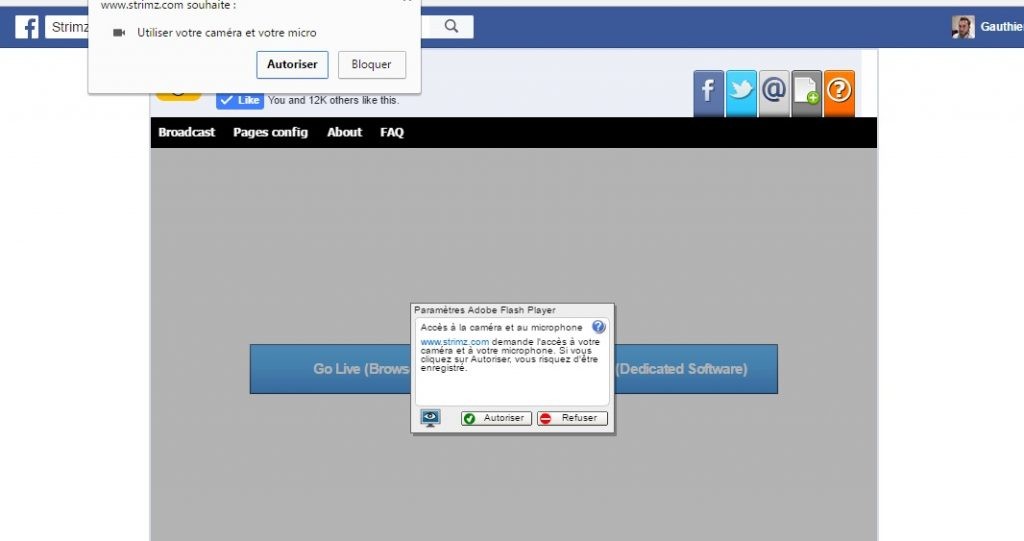 Authorize Strimz to access your camera to be able to broadcast on Facebook from your desktop. Your computer may also generate it's own pop up for camera permissions.
3. Choose a Page to Broadcast On and Add a Caption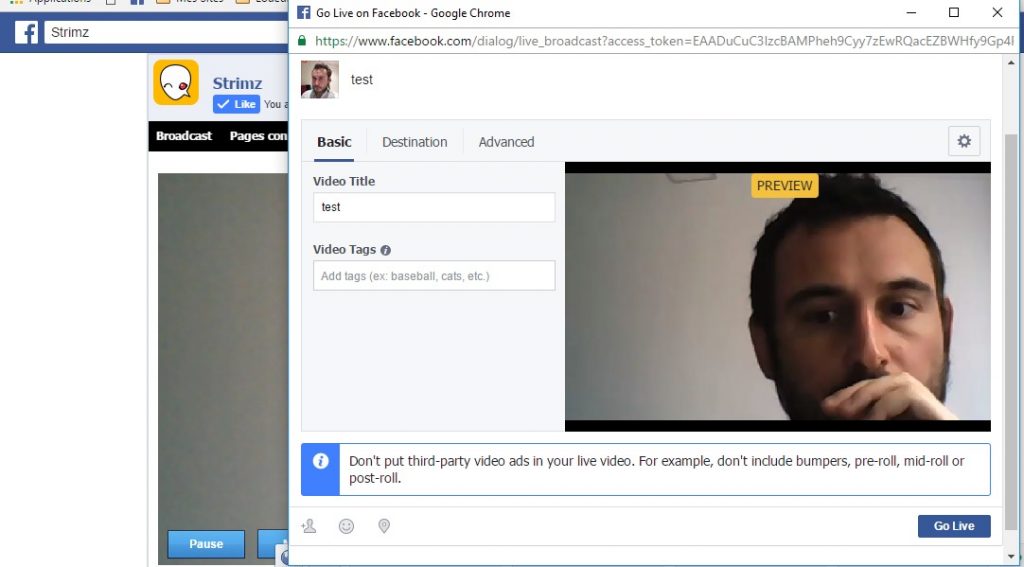 Once you've authorized camera access, a final pop up will appear. If you're an admin of a Facebook Page, you have the option to select the Page you want to live stream on (awesome marketing opportunity for businesses and organizations!). Within this pop up you can also add a message for your post and add a title.
4. Go Live!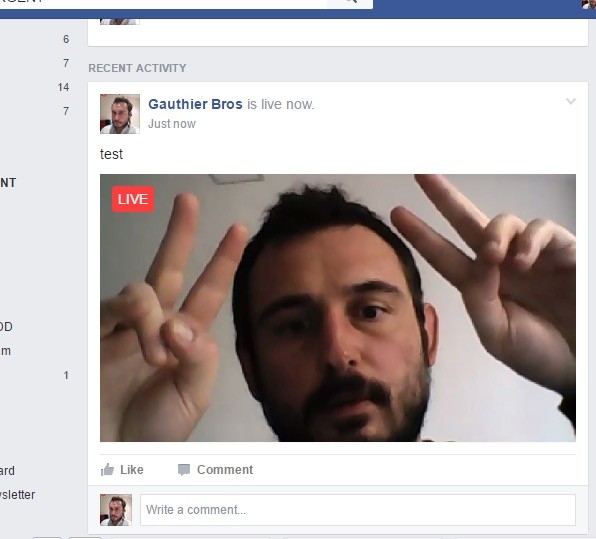 Once you're all ready, click on the Go Live button and you'll begin live broadcasting right away!
__
That was easy, right? Enjoy live streaming from your desktop with Strimz! Feel free to leave us a comment with the URL of your live stream post for us to share in an upcoming article!
Looking for more cool Facebook apps to engage your fans and increase the reach of your Facebook Page? Check out the Iframe Apps Suite, a full-featured 8 app suite with all the tools you need to grow your business.