Today, Facebook Business made a big announcement that has Social Media Managers around the world rejoicing. Within the next few weeks, businesses will be able to manage messages, comments and reviews all from one place. Facebook, Instagram and Messenger merge into a single inbox thanks to the Pages Manager app.
Here's a look at the new way to manage conversations: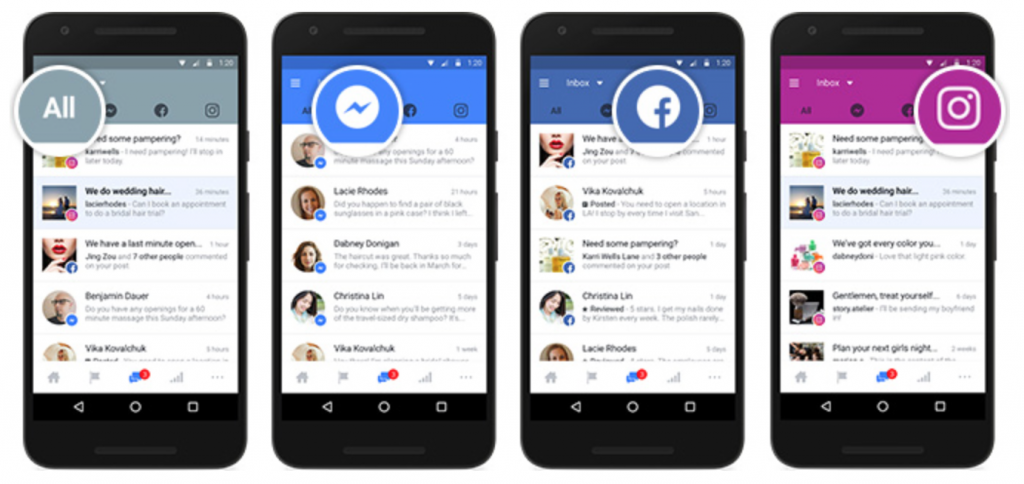 Source: Facebook.com. "You can reply to Facebook comments, visitor posts, reviews, messages and Instagram comments directly from the updated inbox by tapping on the content you want to answer."
Users will not be required to check messages from each app on Pages Manager, but they will have the option.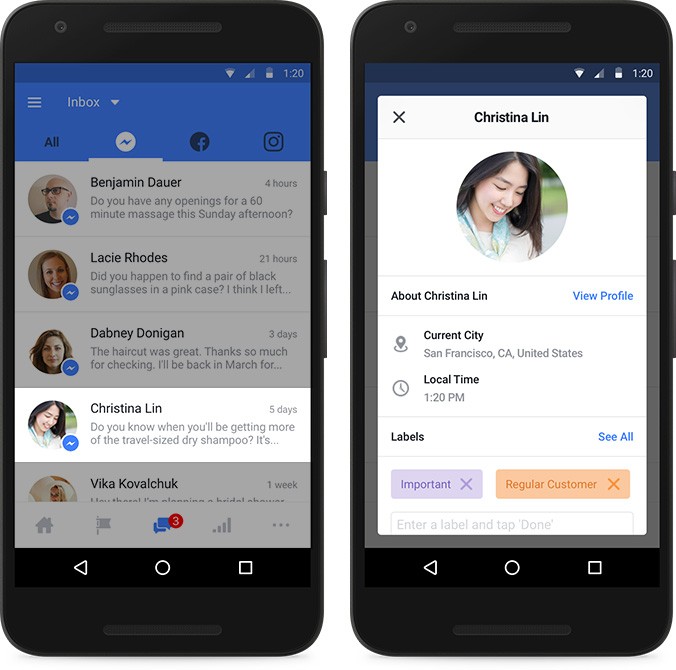 Source: Facebook.com
How to prepare for the updated Facebook Page Manager inbox?
While the update hasn't rolled out just yet, it will be available to all users in the upcoming weeks, according to Facebook. In the meantime, you can be prepared for the new update by syncing your Facebook Page and Instagram profile.
And if you're super excited for this update, then you'll want to check out the Contact Form Facebook App. It allows you to add a fully customized contact form directly on your Facebook page and manage contacts and messages directly from the Facebook-based app.