We've all been there. We watch a great video on Facebook and want to download it but can't seem to figure out how. We Google how to do it and all we find are hundreds of plugin and software options, some even ask for a hefty fee!
Well, look no further because today we'll show you how to easily download a Facebook video without installing a plugin.
How to Download a Facebook Video
In this example, we used a Safari browser on a Mac but the steps are virtually the same on Windows.
Step 1: Copy and paste the URL of the Facebook video post. Let's use this video as an example: https://www.facebook.com/add.a.link/videos/1078363108910101/
Step 2: Replace the "www" with an "m" so the new link should look like this: https://m.facebook.com/add.a.link/videos/1078363108910101/
Step 3: Click Play
Step 4: While the video is playing, right click on the video and select "Download Video As"
Then you can rename the video and choose where to save it on your computer (Desktop, Downloads folder, etc.)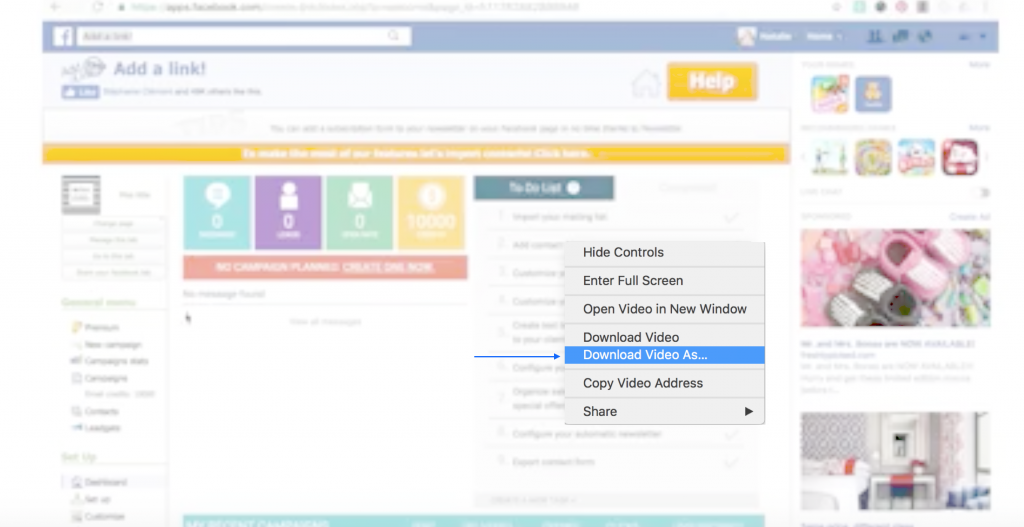 And there you go! You've successfully downloaded the Facebook video! Easy, right?
_
Want to learn more social media life hacks? Follow us on Facebook for the latest updates!